Public
statement
on
Law
1979
of
July
25,
2019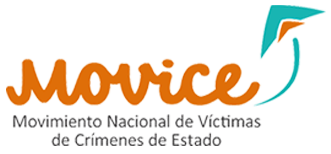 As a National Movement of Victims of State Crimes - MOVICE, we express our disagreement and concern with the provisions of the 1979 LAW, regarding Article 9, which states that: "The National Center for Historical Memory, created by article 146 of Law 1448 of 2011, you will have a physical space in the Museum of Memory intended to expose the public to the life stories of Veterans of the Public Force, particularly highlighting their courageous actions, their sacrifice and contribution to the general well-being"(…).
This rule is an affront against the right of victims to clarify the truth, non-repetition and recognition of responsibilities by state agents, given that a memory is imposed that blurs what happened in the context of armed conflict and violence sociopolitical and promotes a discourse that denies the victims' own narratives.
We believe that allocating a space in the Museum of Memory to highlight the life stories of agents of the public force limits the construction of complex stories that allow clarifying what happened in the country, taking into account that the purpose of the National Center for Historical Memory - CNMH is collecting information, contrasting and building a memory that allows the knowledge of the conflict to and from the victims.
It is important to specify that according to the Observatory of Memory and Conflict of the CNMH, 9804 fatalities are attributed to State agents [1]. In addition, in the instances of the SIVJRNR it has already been recognized that members of the Public Force have been responsible for serious human rights violations, so it cannot be ignored and exalted those who contributed directly to the perpetuity of the conflict.
With regulations like this, it is clear that the current government intends to impose an official memory that legitimizes and commemorates the work carried out by the public forces in which they were stigmatized, murdered, tortured, sexually assaulted and thousands of people disappeared in our country, impeding the road that has been built in the search for the clarification of the truth from the victims and promoting that civil society ignores the complexity of the armed conflict in Colombia.
We demand that memory stories be built in Colombia in which victims are dignified. The country must have full awareness and knowledge of the responsibility of the State in socio-political violence and armed conflict, recognizing it as an actor that has implemented massive, systematic and generalized policies, justified from the national security policy.
WE ARE SEED, WE ARE MEMORY, WE ARE THE SUN RISING BEFORE IMPUNITY, WE ARE THE NATIONAL MOVEMENT OF VICTIMS OF STATE CRIMES.
[1] Noticia: 262.197 muertos, dejó el conflicto armado. Publicado 02 agosto de 2018, modificado por última vez en 09 agosto de 2018. http://www.centrodememoriahistorica.gov.co/noticias/noticias-cmh/262-197-muertos-dejoel-conflicto-armado