Indigenous
Peoples
Rights,
Human
Rights
and
Peace
Council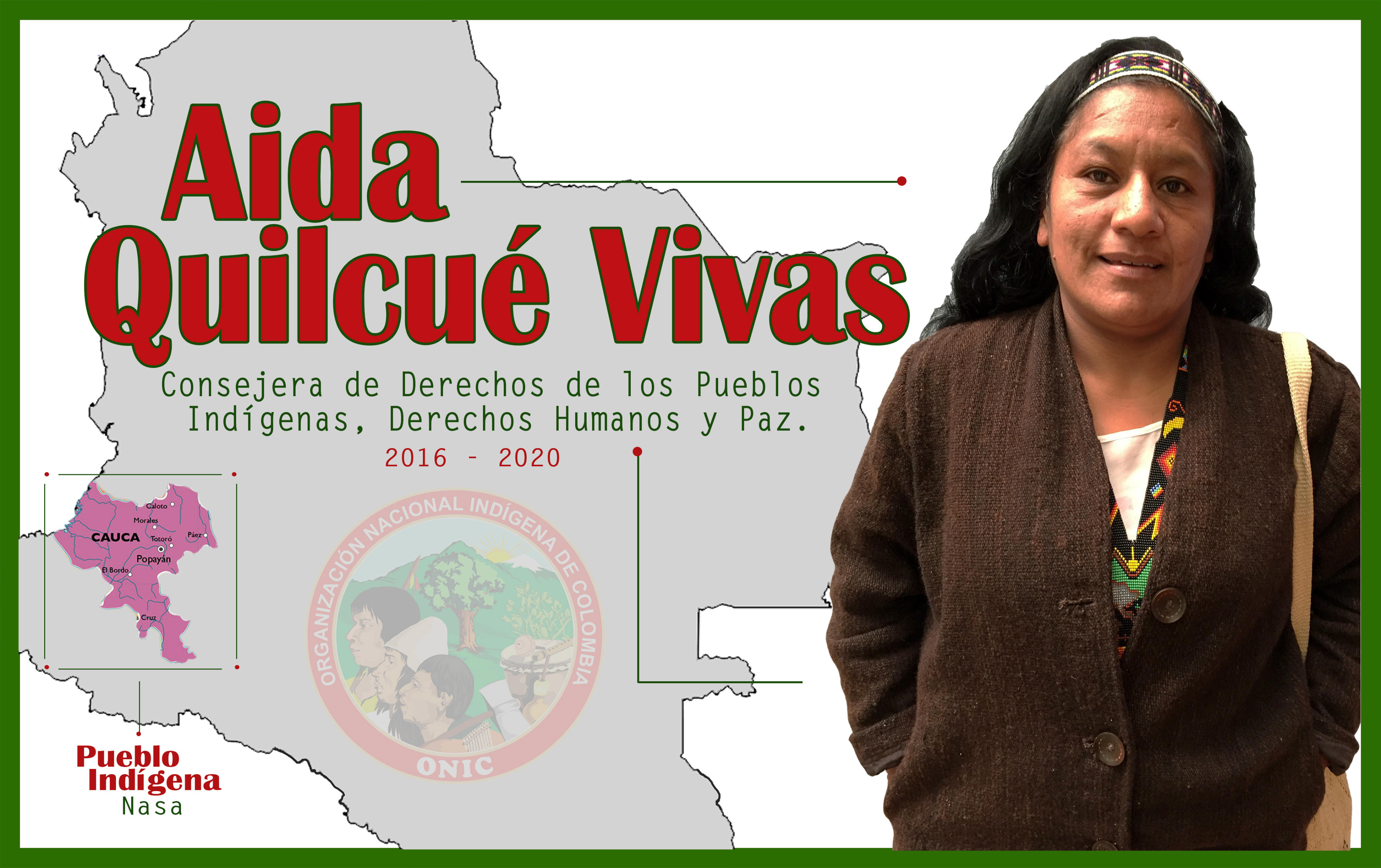 Councilwoman: Aida Quilcué Vivas.
From the Nasa community (Cauca).
Visit Aida Quilcué Vivas' profile:
https://www.youtube.com/watch?v=zvzmi9xJieA
Corporate mail:
This email address is being protected from spambots. You need JavaScript enabled to view it.
This council is in charge of ensuring the protection and defence of indigenous peoples rights. In addition, it works for the visibility and complaint of different situations which can damage the community, one of them is the violence caused by the armed conflict.